You may try to go the extra mile to impress clients or customers at your place of business, but your efforts could go by the wayside if your carpet is dirty. Dingy, stained carpet looks unprofessional, and with such quality Sterling Heights Michigan carpet cleaners out there, there's no reason for you to keep your carpet looking that way!
From plush to berber to frieze carpets in MI of any color, we know how to get the kind of grime that has discolored your carpets out, even if your carpet has been in bad shape for quite a while. Sure, you may vacuum your carpets before or after hours of operation from time to time, but with all the foot traffic coming through your doors, vacuuming really cannot match the power of our mounted steam cleaning system.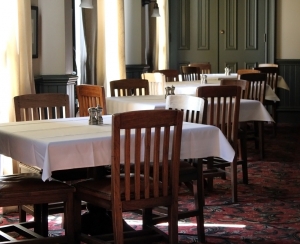 Professional carpet cleaning from Rochester to Sterling Heights, Michigan is the way to go if you own or manage a business. We use pre-treatment for any spots and stains your commercial carpet in Michigan may be riddled with and then of course, the high quality steam cleaning takes care of the rest.
The amount of time you can confidently go between carpet cleanings at a bar, retail store, or industrial store – just to name a few of the many types of businesses we serve – can vary. But you can always do yourself a favor by maintaining your carpet to protect against the effect your customers will naturally have on it.
The carpet cleaning experts at Everclean Carpet and Upholstery Cleaning have seen and done it all when it comes to commercial carpet cleaning! We've been known to provide our services to businesses in cities like:
Ferndale, MI
Hazel Park, MI
Rochester, MI
Sterling Heights, MI
Don't put off that long overdue carpet cleaning another day. Find out about our pricing and then contact us!