Got an important dinner party coming up or a family get-together but you're embarrassed about the current state of your carpet or rug? You want your friends and family to envy your house and you surely don't want to have to explain why or how that nasty stain got there. If time is running out until that next event, you may be a candidate for an emergency carpet cleaning or rug cleaning in Sterling Heights, MI!
You can't always be around when your kids or a family member spill something on your carpet or rug. You won't be there every time to clean up after your pet before the stain sets in. You have to just face the fact that there will be inconvenient times when an accident happens and you're not around to address it. So when vacuum cleaners or at-home remedies like vinegar and water or detergent just aren't powerful enough, you'll want to hire emergency carpet or rug cleaners in Bloomfield Hills or Sterling Heights,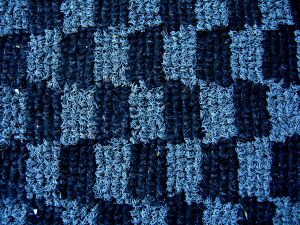 Michigan!
Blood, coffee, mustard, wine – these are some of the hardest stains to get out of your carpet, no matter if you own plush or berber carpet in Sterling Heights or Bloomfield Hills, Michigan. But the team at Everclean Carpet and Upholstery Cleaning can remove the toughest spills or stains, even if they have had the time to sink into your carpet.
A big reason why our customers continue to call us when they're in a pinch is our high quality carpet cleaning technology or truck mounted steam cleaning system in Michigan. From wall to wall, we'll not only take care of that emergency carpet or rug stain in Sterling Heights, MI that you thought would be impossible to remove, but we'll do a professional job removing all other dirt, grime, pet odors or other stains your carpet has accumulated over the years. We'll have it looking as outstanding as it did the day you bought it, even extracting as much excess water as we can so that your carpet will dry up quickly!
You just can't go wrong with Everclean rug cleaning or carpet restoration. We are an affordable carpet and upholstery cleaning business in Southeast Michigan that you can trust to get the job done right. Don't fret about that unexpected spill on your living room carpet or your dining room rug – just contact Everclean today, and ask about our special offers!