As summer dwindles down to its last few days, and children have returned back to school it becomes easier to keep our carpet clean. We experience less running in and out, which tracks dirt and germs across your carpet on feet or bottoms of shoes. It is the perfect time for a professional carpet cleaning from Everclean Carpet and Upholstery Cleaning.
You may be saying to yourself "I can clean it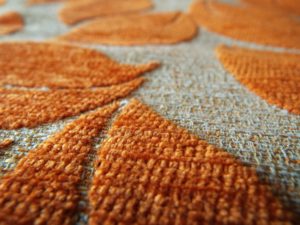 myself" or, "I just need to pull out my carpet cleaner". But, do you know that using carpet cleaning solutions on your carpet allows dirt to accumulate on your carpet more heavily and quicker? Regardless of what brand cleaning solution you use, whether you scrub by hand, spot clean, or use a carpet cleaner, residue from your carpet cleaning solution builds up within your carpet fibers attracting any new dirt that crosses its path.
Everclean Carpet and Upholstery Cleaning can provide a high quality low cost steam cleaning to every room in your house leaving no residue for dirt to collect. Stop layering cleaning solution upon cleaning solution on top of each other trying to get rid of those stains that seem like they continuously get worse and worse.
Steam cleaning technology not only cleans your carpet free of surface stains and dirt, but penetrates deep into your carpet, breaking down and cleaning away the buildup of previously used carpet cleaning solutions. You will be amazed at how those awful stains that have been setting for years can easily be lifted from your carpet with one quick call.
Regardless if you need to clean pet stains, coffee/wine spills, or the stains from your children that you aren't quite sure what they really are, Everclean Carpet and Upholstery Cleaning is only a phone call away. Call now to schedule your appointment and we will leave your carpet feeling and smelling clean and refreshing. 1-586-764-0969
Click here for tips on maintaining clean carpet between professional carpet cleanings.
Everclean Carpet and Upholstery Cleaning specializes in residential, commercial, institutional, wood floors, and RV or boat floors in Michigan.