As a business owner, the importance of maintaining and cleaning your commercial carpet is often forgotten. When customers enter your store for the first time, appearance is highly important in making that customer want to come back. Cleanliness is the number one factor in keeping a steady customer flow through your company's doors.
Whether you run an office building or retail store Everclean Carpet & Upholstery Cleaning is your number one choice for superior commercial carpet cleaning in Sterling Heights, MI and surrounding areas. From your very first commercial carpet cleaning, to routine cleanings that will help maintain the condition of your carpet, our professional carpet cleaning services will reduce the need to replace carpet too soon.
Carpet can be more inviting to customers or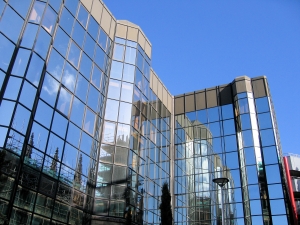 clients when they walk into your business, yet it can be more of a hassle to maintain if you do not know what you are doing. We have many tips for maintaining commercial carpet between routine cleanings to help you get by. From the unexpected spills, to eliminating damage from high traffic areas, we will help you keep your carpet healthy.
With our high quality carpet cleaning technology and state of the art truck mounted steam cleaning system, we will clean your carpet from wall to wall, including those hard to get corners. We will ensure to extract as much excess water as possible resulting in minimal drying time for your carpet.  Because commercial carpet constantly has high traffic, our Teflon Protector is available to you, allowing you to get the longest possible life out of your carpet.
Along with carpet, commercial businesses usually provide a public restroom for customers as well as employees. Sure you can mop it day in and day out, but what about the mop water that has accumulated in the grout lines of your tile? Are they starting to look dirty and dingy? At Everclean, we also offer tile and grout cleaning for your business.
To find out more about commercial carpet cleaning or commercial grout and tile cleaning, contact us today. Be sure to ask about any great savings that may be available to you.