The kids are FINALLY back to school, and the Labor Day Weekend is past  Have you sat back and took a good look at your carpet and realized that it just isn't the same as it was back in May? Dirt stains, drink spills, grass stain, and who knows what stains have seemed to speckle your carpet as your kids run in and out of the door during the days of summer. Now is the perfect time to get your carpet looking fresh again!
Get the deep steam carpet cleaning you need!
With the kids gone the majority of the day/week, now is the perfect time to get your carpet deep cleaned. Everclean Carpet and Upholstery Cleaning has been cleaning homes In Oakland & Macomb County Michigan for over 20 years! Sure, you may have used our spot cleaning tips, to get you through most of the summer, but now it is time for a deep clean. Deep cleaning is recommended every 6 months to maintain the best looking, healthiest carpet.  Scheduling your deep carpet cleaning now will make it easier to keep it clean through the holidays with less effort. Then you'll be set until the after winter carpet cleaning 6 months from now!
With state of the art carpet cleaning technology, we clean your carpet with temperatures of over 200 degrees. This allows dirt, debris, and allergens to release from deep within your carpet fibers. Spot treatment will not reach the areas a professional carpet cleaning will. It is only a temporary solution that may actually leave a residue, resulting in more dirt to accumulate in those spots over time.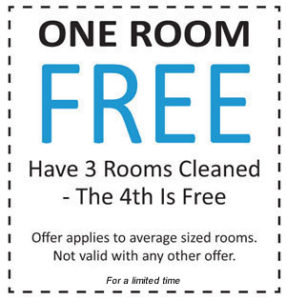 Carpet Cleaning Specials!
Be sure to check out our current carpet cleaning specials on your professional home carpet cleaning! Many residents of Bloomfield or Bloomfield Hills, Michigan have already started to schedule a professional carpet cleaning. You can take advantage of our cleaning specials too! Contact us today to get started!
Furniture looking dingy? Ask about our professional upholstery cleaning!