With the beautiful summer weather that we are experiencing this year, frequent trips to the lake or park may have been on the todo's, especially if you have kids. You may have noticed that your car has become a sand trap, or the kids have left dirty, sticky fingerprints behind. Just because your family hops out of the car and runs in the house, doesn't mean all of that sand and dirt is magically left at the door!
Everyday families and pets travel in and out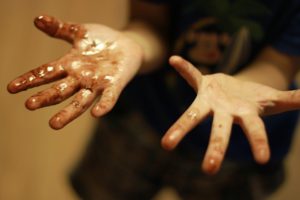 of the house. Whether it is to and from work, school, or just out and about for a fun filled day. Clothing and shoes pick up dirt, allergens, dust, and other debris that settle into your homes carpet. There are ways to help maintain cleanliness of your carpets surface such as daily vacuuming, spot cleaning, or an at home carpet cleaner. Although these methods will help eliminate surface dirt, it is important to get a professional carpet cleaning at least once a year, or twice for pet owners.
Did you know?
Spot cleaning or using a personal carpet cleaner can make your carpet appear to be cleaner, but can cause your carpet to appear dirtier faster. Why is this? Well, when you use a carpet cleaner or spot clean, you have to use some form of cleaning solution. Cleaning solution or spot cleaning sprays leave a residue within your carpet fibers, allowing dirt to become trapped and stuck to the fibers.
How can you eliminate or avoid residue on carpet fibers?
Steam cleaning is the best solution for avoiding a soapy residue from forming on your carpet. The 200 degree water, used during a professional steam cleaning can kill bacteria, as well as release trapped dirt, allergens, or debris from deep within carpet fibers.


No carpet? Read more about professional cleaning of other surfaces such as tile, grout, or automobiles.